By David Roussier (whisky Armorik/bière Diwall) and Bruno Mangin (bière La Rouget de Lisle/whisky BM Signature )
To make whisky, you have to start by brewing. And yet, few French distilleries produce and market beer. They often prefer to launch another spirit (gin, pure malt, which represent a small market) rather than entering the buoyant craft beer market.
As more and more breweries are moving into distillation, whether by in-house or outsourced production, is it easier, more natural or more legitimate to move from beer to whisky than the other way around?
A brewer turned distiller and a distiller turned brewer talk about the operational, technical, logistical and commercial challenges of this diversification.
Bruno Mangin A former restaurant owner, Bruno Mangin was one of the pioneers of the revival of craft brewing when he created the Rouget de Lisle Brewery - which became La Rouget - in 1994 in his native Jura. He then launched into whisky, but in three stages: first by doing trials in 1998 in a distillery in Saône et Loire, then by launching a regular production in 2006 with the help of a neighboring distiller. The first Rouget de Lisle whiskies were marketed at the end of 2009. In 2012, Bruno Mangin invests in his own still, installs a cellar and really moves up a gear. The BM signature range now includes several whiskies but also a gin and several vodkas.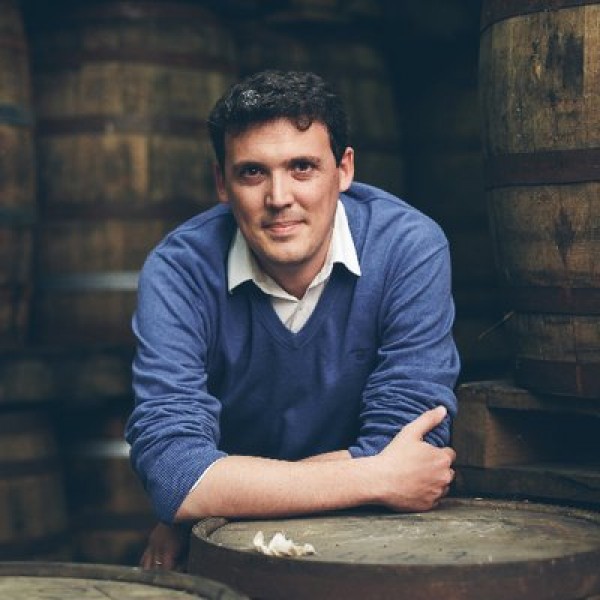 David Roussier plunged into the world of spirits in general and whisky in particular, for love of Anne Leizour, daughter of the owner of the Warenghem distillery in Lannion (Brittany). Alongside his father-in-law and with the help of his wife, he developed the whisky business, segmenting his brands and spirits by distribution network, certifying his whiskies AB and diversifying with a range of beers.
Warenghem has thus reinforced its position as a pioneer and leader in French whisky.